PLEASE NOTE - Due to Covid-19 all MCC's regular Sunday Services and Meetings have been cancelled until further notice. Please see below for details of our online meetings. You would be very welcome to join us.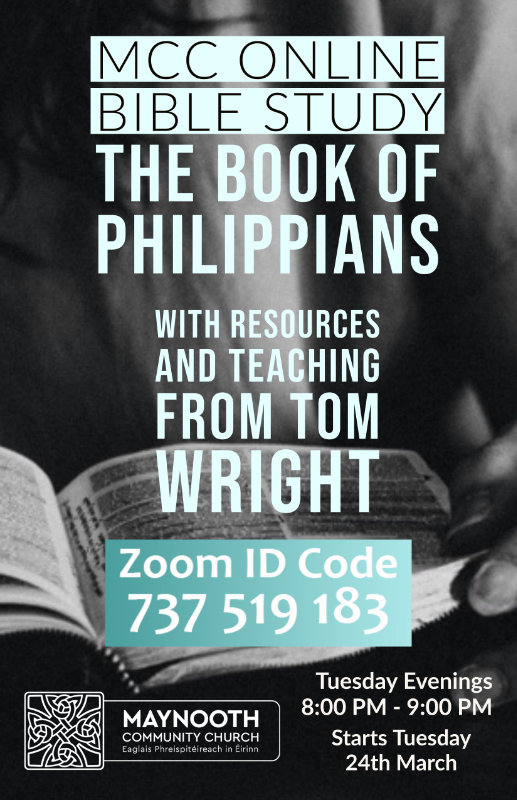 Who We Are
MCC is a community of ordinary people from various backgrounds and traditions who are passionate about following Jesus and living out the message he came to proclaim.
Our desire is to help people discover God's presence in their lives, connect with others in Christian community, and grow as disciples of Jesus.
Our Sunday Service
MCC's Sunday worship service is at 10.30am. We meet on the first floor of the Manor Mills Centre in Maynooth. Our entrance is along the river path on the town side of the centre. We use the Maynooth Education Campus entrance. We have créche and children's club (for those in Primary School) available during our service.
MCC's Alpha is an eight week basic introduction to Christianity. Held in churches all over the world, the Alpha Course is the perfect place to begin exploring Jesus' teaching. Our next Alpha begins on Thurs 10th October 2019. Click above for more details.
We are delighted that our new building programme is now moving towards our formal application for planning. Click above if you would like to find out some about our exciting new project.
"I believe in Christianity as I believe that the sun has risen: not only because I see it, but because by it I see everything else."    

C.S. Lewis